---
Medium: Print
Year: 2012
Client: Poetry on the Road
Team: Friederike Lambers, Boris Müller, Florian Pfeffer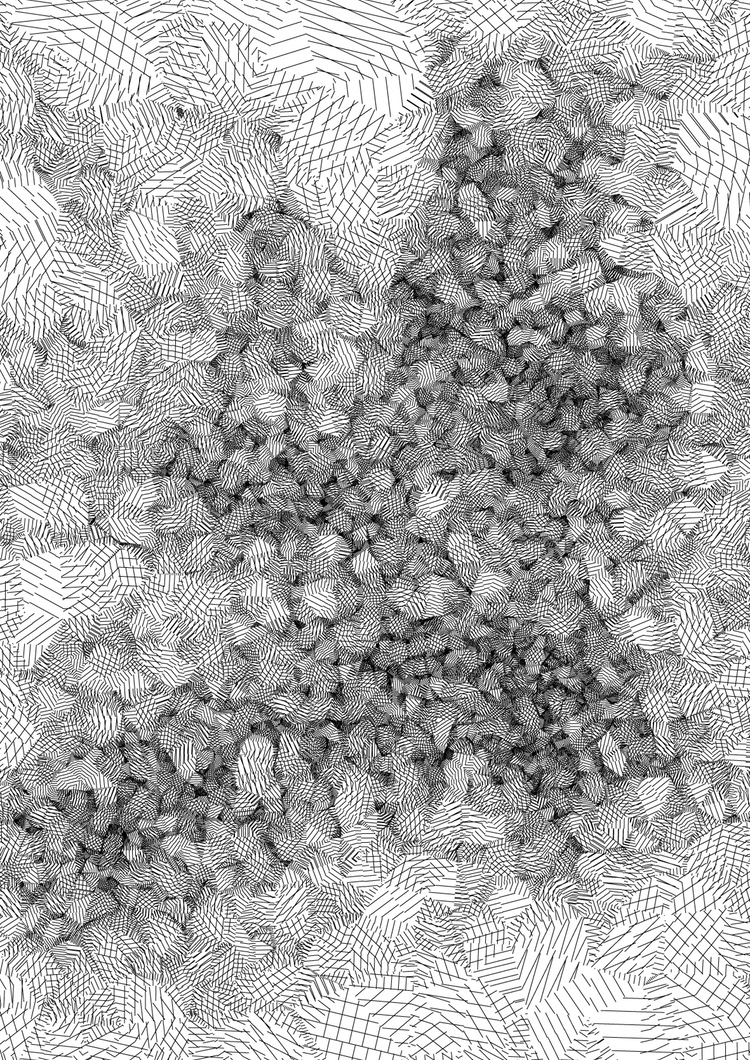 Poetry on the Road is an international literature festival which is held every year in Bremen, Germany. From 2002 — 2013, I was commisioned to design a visual theme for the festival. While the theme itself was changing, the underlying idea for the visuals was always the same: All graphics were generated by a computer program that turned texts into images. So every image is the direct representation of a specific text. The design and the development process were a collaboration with the design agency one/one.
If you place all poems on one page, you get a complex and dynamic system of physical forces. The resulting system is – obviously – visualized as a voronoi diagram. It shows different states and the dynamics of the system.
The visual is pure line art. I was interested in moving away from a digital printing process - and the simplicity of the visual enabled me to facilitate vintage printing techniques. I wanted to create etchings of the visuals.
I got in touch with Detlef Jäger who now runs the print workshop founded by Willi Jesse. Together, we created a small print run of the visuals for Poetry on the Road 2012. Above, you can see a few impressions from the process in the workshop.